THANK YOU! TO FREDERIC PRINTING in Aurora, Colorado and Barry Banning, for donating our Jeffco Read Connect brochures and a special shout out and thank you to the GOLDEN HIGH SCHOOL CHEER TEAM FOR DISTRIBUTING OUR JEFFCO READ CONNECT BROCHURES!
(Please click on the RCJ link on the above right menu, if you would like more information about the new Jeffco Read Connect program).
ABOUT US:
Education Nonprofit Corporation was formed in late 2008 to advance education by providing additional funds for schools and providing educational programs. Two new ENC programs include the Writing Challenge and the Read Connect Jeffco (RCJ). To donate to ENC, or volunteer, please clink on the links above. To learn about our past donations to schools, keep reading!
PAST DONATIONS IN 2012:
ENC Donated $26,250 to Golden Schools in 2012!
In December of 2012, we were thrilled to donate $26,250 to
Golden High School, Ralston Elementary, Kyffin Elementary, Rocky Mountain Deaf School, Bell Middle School, Pleasant View Elementary, and Free Horizon Montessori. That's $3,750 in matching funds to every school that applied.
ENCdonations make a tangible difference in the lives of students. Forexample, because of the funds that ENC has provided, Rocky Mountain DeafSchool will be able to provide their high school students with paintingand photography classes taught in ASL (American Sign Language), andtheir Elementary students will be able to continue their art andelective classes instructed in ASL.Rocky Mountain Deaf School willalso use ENC money to pay for a field trip to the Arvada Center's ArtsDay and Children's Theater. This program offers schools the opportunityto enhance their curriculum with cultural arts activities with ASLinterpreters.
It'sstories like these that drive us at ENC to fund-raise all year long. Every dollar helps! Thank you all for you continued support!
"ENC - Dedicated to the Advancement of Education"
Education is the gift that keeps on giving. It develops a person into a strong member of society. In today's economy, funding for education, the building block of intelligence, is suffering. We strive to assist vital school programs that shape young lives.
Education Nonprofit Corporation's goalis to help communities raise money for schools. We raise moneytoprovide schools with additional funding to promote and advanceeducation at all levels. We also host educational seminars foreducation at allages. ENC is a 501 (c) 3 nonprofit.



Contact our nonprofit organization for more information on

educational grants, donations, and seminars.


Do you believe in Public Education? Support the goals of Education Nonprofit Corporation? Do you have a student, scout or youth group member with a volunteering requirement to fulfill?
If you do, we'd love to hear from you! Everything we do is about bringing communities together to help public education.
ENC's Impact in the Community 2011 and 2012:
ENC Donated $2,300 to Bell Middle School in 2011 & 2012
EducationNonprofit Corporation recently donated $2300 in 2011 and in 2012 to Bell Middle school so that they can offer 500 students who were struggling in math access to Cathup Math. Catchup Math is a program that identifies and fills in learning gaps, online, for students in middle school through college.
Catchup Math is the perfect intervention for at-risk students and for review and test preparation for all students. The programs cover Grades 6-7 Math, Algebra Readiness, Pre-Algebra, Algebra 1 and 2, Geometry, and Graduation Exam Prep. Students take online quizzes that diagnose learning gaps. Prescribed review topics are explained by video tutorials writtenlessons, animations, games and guided practice problems. Teacher reporting is timely and intuitive. For more information please visit: www.catchupmath.com
ENC DONATED $1200.00 to the Bell Middle School's "Science is Fun" Program in October 2011
The Science is Funprogram at Bell Middle School is a hands-on student led scienceexperience. Students created and presented a scienceexperiment,demonstrating their advanced science skills. The students presentedtheir science experiment to local elementary schools. Science is Fun develops science skills and builds leadership skills for middle school students. Science is Fun also creates excitement and and interest in science programs with incoming fifth and sixth grade students.
ENC donated $48,000 in matching funds in 2011
How did the Schools use the funds?
ENC donated $48,000.00 to Golden public schools in June 2011. The following schools applied for and received funds: Rocky Mountain Deaf School, Mitchell Elementary, Kyffin Elementary, Bell Middle School, Compass Montessori, Free Horizon Montessori, Ralston Elementary, Maple Grove Elementary, Shelton Elementary, Welchester Elementary, and Coal Creek Canyon K-8.
Rocky Mountain Deaf School (RMDS) was the first Golden public school to apply for matching funds from ENC. Alison Talbert, business manager of RMDS, explained that they will provide summer school and physical education equipment with the ENC matching funds. Many RMDS students are unable to participate in traditional summer programs due to communication barriers.They will be better prepared for the school year now that they are able to participate in the summer program at the RMDS.
Kyffin Elementary will use the ENC donated funds for additional smart boards for teachers to use in the classrooms and for teacher training. ENC's "generosity over the years has positively impacted the students atKyffin Elementary," noted Principal Valerie Braginetz. "On behalf of the Kyffin School Community, thank you," she writes, "for supporting our efforts to provide a quality education for our students that prepares them for a life full of choices and opportunities."
Bell Middle School will give $1,000.00 of the donation to art, music, PE, and band/orchestra. Principal Bridget Jones is "quite delighted to see that you are supporting these important areas of education. As you are aware, our schools are suffering severe budget cuts on local, state andfederal levels – your generosity could not come at a better time. The remaining funds, we will apply to technology for the classrooms. We arein desperate need of student laptops. The money last year fundedNetbooks for Science and we could complete the set for the science department," Principal Jones explained.
Ralston Elementary plans to use ENC matching funds to partner with"Kidpower" and teach kindergartners through 6th grade students tools to keep themselves emotionally and physically safe and build their peer interaction, boundary setting, and self-advocacy skills. Karen Quanbeck, Principal of Ralston Elementary School, explained, "(n)ot only willthese skills promote positive peer interactions in school, but they willalso improve life skills of our students outside the classroom." Principal Quanbeck plans to use the remaining funds "to support literacy in the form of books purchased for guided reading and adding paraprofessional time to help with the increased class sizes." Ralston Elementary will also allocate $1,000.00 of thematching funds towards arts, music, band, and physical education programs.
PTA President Tracy A. Fletcher reports that improving school technology, making up budget shortfalls, and allocating $1,000.00 for arts, music and physical education programs is the focus for Mitchell Elementary, who received $4,000.00 in ENC matching funds.
Kresta S. M. Vuolo, Director of Enrollment and Communication at Free Horizon Montessori, tells us that Free Horizon plans to create new after school clubs focusing on performing arts with $1,000 of their ENC matching funds. With the remaining $3,000, Free Horizon will purchase six tablet computers for students to use in their new middle school program.
Both Pleasant View Elementary and Maple Grove Elementary plan to use the $4,000 in ENC matching funds for technology.
Compass Montessori will use their ENC donation for technology and for art, music, and PE. Specifically, Compass will be purchasing much needed network switches for their server to expand their server capacity for student personal laptops.
Shelton Elementary combines music and technology in their plans: Shelton will purchase a computer for their band teacher to run new technology programs that give students feedback as they play their instruments.
Welchester Elementary will use $3,000 to assist with para-professional support and half-day planning assemblies. "The donation will assist inpreventing a 'dip' in student performance due to increased class sizes and lost staff support," explained Jodie Matsuo, PTA Vice President atWelchester. The remaining $1,000 from the ENC donation will assist the arts, music, PE, and band/orchestra.
Clear Creek Canyon K- 8 has specific plans to purchase recorders and other instruments, buy music education books and art supplies, and replace worn PE equipment. New laptop computers will also be purchased. $500 will be used for an extra all school assembly or for field trip fees. Gwen Burak, PTSA President, had this to say: "This past year we used matching funds to schedule a drama assembly by CU on Cyrano de Bergerac which was fantastic – thank you!"
ENC's PAST DONATIONS IN 2009 AND 2010
How They Break Down: $76,200 TO GOLDEN SCHOOLS
ENC donated $76,200 to Golden, CO public schools in 2009 and 2010. Schools used these donations for newcomputers and technological advances. Schools receiving matching funds were:
Kyffin Elementary





Pleasant View Elementary





Clear Creek Canyon K-8





Maple Grove Elementary




Rocky Mountain Deaf School





Welchester Elementary





Ralston Elementary Schools





Compass Montessori




Mitchell Elementary





Shelton Elementary





Bell Middle School





Shelton Elementary



Each of these schools received matching funds up to $6,750.00 per school during 2009 and 2010.
How did schools use the matching funds in 2009 and 2010?
Many schools updated their technology and bought computers for their classrooms. All schools supported art, music, physical education and band/orchestra with the donated funds.
Kyffin Elementary gave $750.00 of the donation to Art, Music, PE and band/orchestra. The remaining $3,000.00 was applied to technology for the classrooms in 2010 and 2009. Kyffin Elementary School'sgoal was to purchase new computers for classrooms.
Rocky Mountain Deaf School brought arts, dance and drum classes to theirstudents with $750.00 of the donated funds. The remaining $3000.00 donation was added to their new school building fund in 2010 and 2009.
Mitchell Elementary School earmarked $750.00 for art, music, physical education and band/orchestra in 2010. Three thousand dollars were used for technology at Mitchell Elementary in 2010 and another $3000.00 in 2009.

Pleasant View Elementary used donated funds for their arts programs in 2010 and 2009.

Welchester Elementary used donated funds in 2010 for an electronicdigital sign to give the community news of their school events andactivities.

Ralston Elementary used the 2010 donated funds for their programs thatdevelop critical social, emotional, behavioral and academic skills.These programs teach kindergartners through 6th graders how to keepthemselves emotionally and physically safe and helps students buildtheir peer interaction, boundary setting and self-advocacy skills.

Bell Middle School, Free Horizon Montessori, Coal Creek Canyon K-8 and Maple Grove Elementary used donated funds for technology and computers.

Our First Community Donation was back in May of 2009!
ENC donated thirty thousand dollars to Golden Public Elementary schoolsduring May of 2009. Ten Golden, Colorado elementary schools received$3,000 for each school in matching funds when they raised up to $3,000. Kyffin Elementary School was the first Golden school to send us a request for the $3000 in matching funds. The schools receiving $3,000 in matching funds were:
Kyffin Elementary
Rocky Mountain Deaf School
Free Horizon Montessori
Ralston Elementary
Maple Grove Elementary

Fairmount Elementary
Mitchell Elementary
Pleasant View Elementary
Welchester Elementary
Shelton Elementary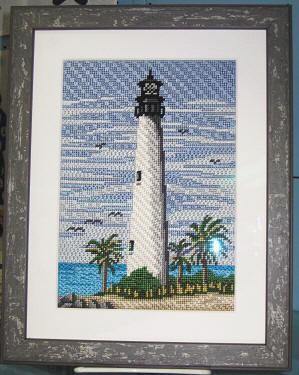 Audiovisual equipment was purchased by Kyffin Elementary with the matching funds donated by ENC. Rocky Mountain Deaf School added the matching funds to their endowment for construction of a new building. Scroll up for more details on 2009 and 2010 donations!
We are a 501(c)(3) tax exempt nonprofit organization.